НОМЕ
Artistic director and founder of Panov Ballet Theatre – Valery Panov :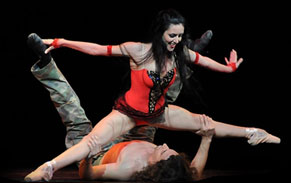 "I've been living in the beautiful world of ballet for more than 60 years. From the first time I saw Swan Lake at the age of seven I fell in love with ballet forever and the very next day I started dance lessons. My talent was God-given but my great teachers, with their infinite love of ballet, helped me to become a leading dancer. The best ballet schools – the Bolshoi Theatre and the Vaganova School in Leningrad – gave me my education: it's always nice to remember that time, especially lessons with the great pedagogue Agrippina Vaganova. And having toiled the long hard road to success myself, I can say from experience that it is quite impossible to become a first rate dancer or choreographer without getting really good professional training. Education is the foundation, though talent and luck are important too - and you must be ready to work very hard indeed!"

Panov Ballet Theatre, founded in 1998, has staged more than 20 productions for adults and children. The Company's dancers come from all over the world – Germany, Britain, Japan, Russia. And many talented dancers have graduated from the school which currently has about 100 boys and girls – all sharing Valery Panov's love of ballet. Today the theatre opens a new chapter in its life with large scale diverse modern and classical choreographies to be shown in Israel and Europe throughout 2012. It is an exciting new challenge in parallel with Valery Panov's cherished dream – the Academy of Ballet –discovering and developing new talents.
We are interested in the development developing of our tour activities and are open for new opportunities for cooperation.
Contacts for the planning and organization of the tour:
Doron Gechtman - director of the ballet

ballet.panov @ gmail.com
tel.: 972-54-486-73-63
Our new productions are accessible and captivating for contemporary audiences. Soul stirring performances that will turn you all into fans of our theatre!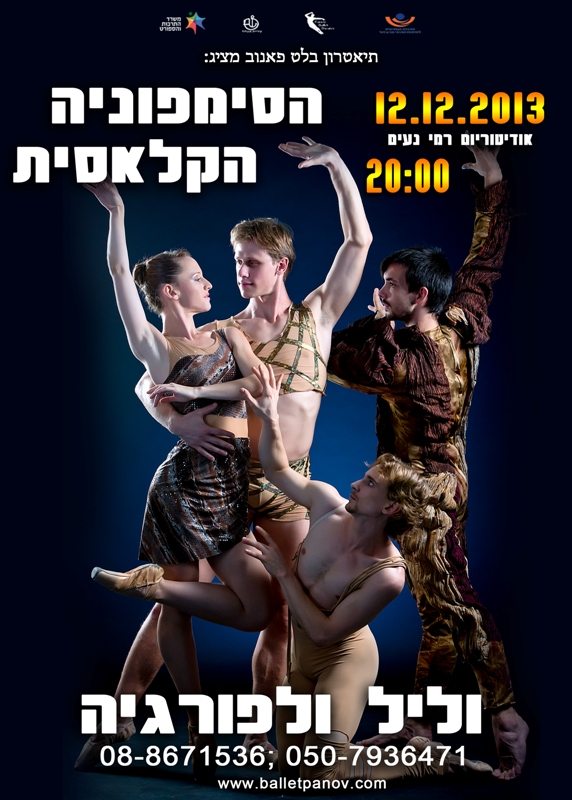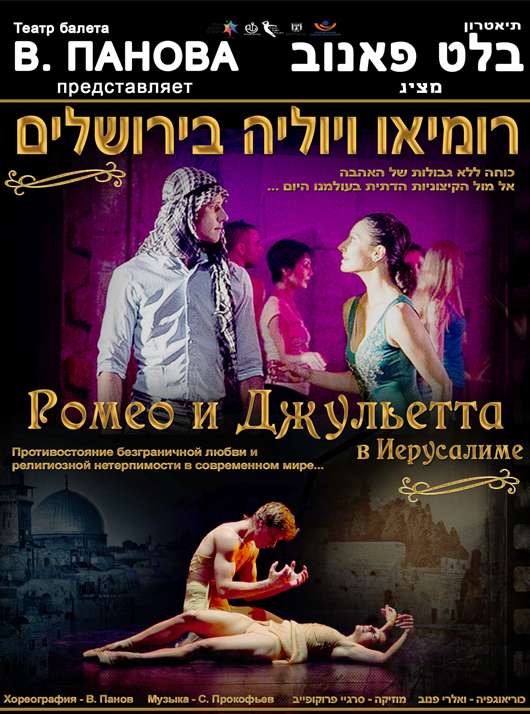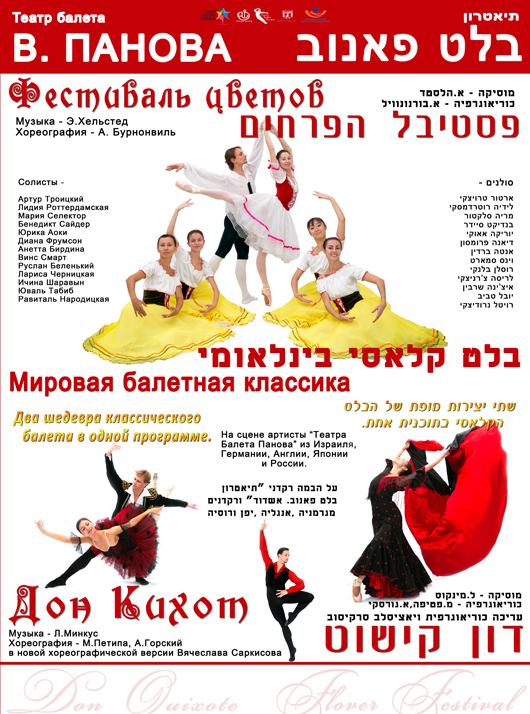 theater news